Project Manager Advanced Tab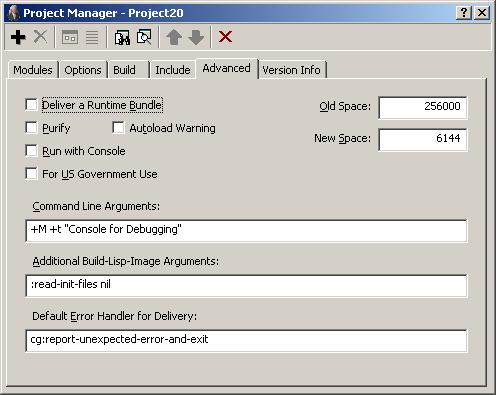 The Advanced Tab of the Project Manager Dialog displays certain advanced options for the application associated with the project. The options and controls are:
See the general description of the Project Manager Dialog for details of the toolbar buttons.
---
Copyright (c) 1998-2016, Franz Inc. Oakland, CA., USA. All rights reserved.
The object described on this page has been modified in the 8.2 release; see the Release Notes.
Created 2016.6.21.