Franz Tech Corner News
April, 2014
In this issue
Tech Corner Article: The SSL Heartbleed bug: UPDATE NOW!

The SSL Heartbleed bug (see https://www.openssl.org/news/secadv_20140407.txt or just google SSL Heartb Bleed bug) is a serious security hole in the Secure Sockel Layer (SSL) used for sending private documents over the internet. Allegro CL has a SSL module which allows Allegro CL programs to use SSL. There is a patch that implements the SSL Heartbleed fix. All Allegro CL users should update now and apply this fix.



We describe the fix and how to install it in the
associated article
.
Tech Corner Article: Specifying Heaps When Rebuilding Images

The last step in applying patches is running the update program update.exe (Windows) or update.sh (UNIX). That program rebuilds the various images in the Allegro directory (including all supplied with the product). However, because the update program does not take any arguments relating to how the images should be built, default values are used for most characteristics of the new images. However, it may be important to specify the start and size of the Lisp heap, the start and size of the aclmalloc heap, and the initial sizes of oldspace and newspace.
This tech corner article tells you how to do that.
ELS'14 - 7th European Lisp Symposium - May 5-6, IRCAM, Paris

The purpose of the European Lisp Symposium is to provide a forum for the discussion and dissemination of all aspects of design, implementationand application of any of the Lisp and Lisp-inspired dialects
The Three Invited Keynote Speakers are:
Gabor Melis, Franz Inc. - Sending Beams into the Parallel Cube
Richard P. Gabriel, IBM Research, Dream Songs, Inc. - Making Creativity: Software as Creative Partner
Pascal Costanza, ExaScience Life Lab, Intel - Parallel Programming with Lisp for Performance
For additional conference information, see here
International Lisp Conference, 2014 - August 14-17, Montrael

The International Lisp Conference is a forum for the discussion of Lisp and, in particular, the design, implementation and application of any of the Lisp dialects. We encourage everyone interested in Lisp to participate. Invited are high quality submissions in all areas involving Lisp dialects and any other languages in the Lisp family, including, but not limited to, ACL2, AutoLisp, Clojure, Common Lisp, ECMAScript, Dylan, Emacs Lisp, ISLISP, Racket, Scheme, SKILL, HOP etc. This year's focus will be directed towards integrated solutions, including mobile computing.
If you are considering a submission, the following are important dates:
May 18, 2014: Submission deadline
June 09, 2014: Notification of acceptance
June 29, 2014: Final Papers due
For additional conference infomation, see here.
New in Gruff Version 5.2: SPARQL Endpoint Connections

Gruff now allows users to connect and browse SPARQL Endpoints directly, without using an AllegroGraph database. This feature is currently available in Beta and requires a password to enable the functionality. Please contact info@franz.com to participate in the Beta program and obtain the password.
The new child menu "Global Options | SPARQL Endpoints" contains options that are specific to SPARQL endpoints, mostly to disable certain capabilities by default that may typically be too slow for an endpoint; in particular, label properties are not displayed by default with endpoints, but they can be. Most Gruff functionality is available with endpoints, though some menu commands that are not available (such as path-finding) will be grayed out and inactive when using an endpoint.
There are many other new features in Gruff 5.2. Please refer to the release notes for a complete list of enhancements and improvements.
Planisware 5 - Enterprise Solutions for Product and Project Portfolios

Enterprise Project Portfolio Management (PPM) is the centralized management of processes, methods, and technologies used by project managers and project management offices (PMOs) to analyze and collectively manage current or proposed projects based on numerous key characteristics. The objectives of PPM are to determine the optimal resource mix for delivery and to schedule activities to best achieve an organization's operational and financial goals -- while honouring constraints imposed by customers, strategic objectives, or external real-world factors.
Planisware 5 is a powerful and highly configurable PPM solution, great for organizations that need to manage projects across departments.
To read more about this application, see here
Project Aristo - Flagship Project of the Allen Institute for Artificial Intelligence

Project Aristo is a flagship project of AI2, a first step towards a machine that contains large amounts of knowledge in machine-computable form that can answer questions, explain those answers, and discuss those answers with users. Central to the project is machine reading semi-automated acquisition of knowledge from natural language texts. We are also integrating semi-formal methods for reasoning with knowledge, such as textual entailment and evidential reasoning, and a robust hybrid architecture that has multiple reasoning modules operating in tandem. Project Aristo represents a new start towards intelligent systems, building on experience from the prior Project Halo.
To read more about this application, see Project Aristo
BeamWise - Automating Optical System Design

Design Parametrics has developed BeamWise, a set of software tools and related services for the design of biophotonic and other complex optical systems. BeamWise is implemented using Design++, a knowledge-based engineering platform that significantly simplifies the capture of in-house engineering expertise and streamlines integration of legacy systems into design automation and product configuration solutions.
To read more about this new application, see BeamWise
KETL - The Knowledge Engineering Toolkit & Language

The Knowledge Engineering Toolkit & Language (KETL) is a representation language and inference engine being developed to support a broad range of knowledge-management tasks. The logic-based representation language provides expressive power similar to CycL, with 2nd-order syntax and 1st-order semantics. Assertions are fully represented objects. Contexts are supported for assertions (similar to Microtheories in CycL). The inference engine is relatively primitive but provides basic inference capabilities and is being extended. It currently supports transitive binary predicates (e.g., subClass), extension predicates (e.g., isa), inheritance, with emerging support for rules and prototypes, truth maintenance, and explanations.
To read more about this application, see KETL
YouTube - The Allegro CL Channel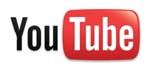 Videos covering Allegro CL and related technologies.
Visit the Allegro CL Channel here.
Subscribe to Franz RSS feeds: RSS Feeds
For more information about other Franz products and services, follow us on Twitter - @Franzinc or email - info@franz.com.
Please add me to your newsletter mailing list. We promise never to sell or divulge your email address to anyone. We will only occasionally send you information relevant to our products (about once a month).