AllegroGraph News
September, 2011
In this issue
Webcast: MongoGraph - MongoDB Meets the Semantic Web

MongoGraph is an effort to bring the Semantic Web to MongoDB developers. We implemented a MongoDB interface to AllegroGraph to give Javascript programmers both Joins and the Semantic Web. JSON objects are automatically translated into triples and both the MongoDB query language and SPARQL work against your objects.
Join us for this webcast to learn more about working on the level of objects instead of individual triples, where an object would be defined as all the triples with the same subject. We'll discuss the simplicity of the MongoDB interface for working with objects and all the properties of an advanced triplestore, in this case joins through SPARQL queries, automatic indexing of all attributes/values, ACID properties all packaged to deliver a simple entry into the world of the Semantic Web.
Watch this recorded webcast here.
Oil and Gas Industry - Franz and TopQuadrant Join Forces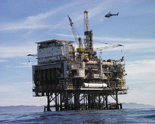 Franz Inc. and TopQuadrant Partner to Deliver Semantic Reporting System for the Oil and Gas Industry. Partnership Powers ReportingHub Solution for operators on the Norwegian Continental Shelf.
Franz Inc., the leading supplier of Graph Database technology, and TopQuadrant Inc., the leader in semantic data integration, have announced their extended partnership to deliver solutions for the Exploration & Production Information Management Association's (EPIM) Reporting Hub.
For the past four years, EPIM has been working with the industry solving its problem of collecting, normalizing, validating, analyzing and reporting data about activities of the North Sea oil and gas drillers. To realize the full potential of the information about $40 billion worth of petroleum produced annually on the Norwegian Continental Shelf, EPIM envisioned the ReportingHub as standards based information-exchange solution.
Read the full press release here.
Semanticweb.com: What One Trillion Means for the Semantic Web

Mitchell Shults commented on the significance of Franz's recent success loading one trillion triplestores. Shults writes, Triplestores are perfect for making sense out of extremely complex data. However, a triplestore is only useful if massive quantities of information can be loaded, updated and effectively queried in a reasonable amount of time. That is why Franz's Technology announcement is so interesting.
Read the rest of the article here.
Semtech: London and DC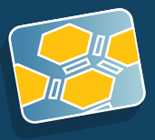 The Semantic Tech & Business conferences offer presentations, tutorials, panels, case studies, and conversations. With its strong focus on business and government, the program will provide you with insight on applications in enterprise IT, government, military/intelligence, healthcare, finance and publishing. The conference is designed for business and technology executives who need to learn what semantic technologies are and how to take advantage of semantics in their enterprise and web-based systems.
Join us in London on September 26th and in DC on November 29th.
Silicon Valley Area Meetup: Join us October 13

BigDataCloud (Tech Track) - NoSQL Solutions for Industries
For further information, and to join see here.
DC Area Meetup: Join us October 19

Combining NoSQL Products to Further Enhance Semantic Technologies.
For further information, and to join see here.
AllegroGraph 4.3 - Now Available

New features include:
Triple-level security: you can now block triples with specified values as the subject, predicate, object, or graph from being seen or modified by individual users or all users with a specified role.
Remote API works on many more machines: in earlier relases, you had to run the remote API on a 64-bit Linux machine or a simulator of one. Now Windows machines and Macs may be used, as well as 32-bit Linux machines.
Stored procedures: Database code that runs on the server side, is generally invoked by a remote client, is precompiled, generally runs faster than the same set of code issued by the client and almost always leads to less network traffic between the client and server.
Full text indexing supports Japanese text.
See the full list of new features and improvements here.
Gruff v 3.1 - Add, Delete, Reification updates

Gruff, the graphical interface to AllegroGraph adds new functionality with this 3.1 release.
Store-editing in the graph view. Triples can now be created, reversed, and deleted in the graph view, as well as in the table view.
Reification support in the graph view. The graph view now displays reification intuitively by drawing a link line from a reifying subject node directly to the middle of the link line for the triple that it reifies.
New CSV query output format options. There are two new options for the format of CSV query output, namely "Query Options | CSV File Include Full URIs" and "Query Options | CSV File Include Column Headers".
Connect a Windows or Mac Gruff to your Hosted - AllegroGraph on EC2 (see the next article for more information)
See the full list of new features and imporvements here.
EC2 Hosted AllegroGraph - One Click DB Start

Create and manage AllegroGraph collections in the cloud.
Easy: No need to buy servers or install software. Scalable: Configure servers with up to 68GB of RAM and 1TB of disk. Quick: Set up your database in minutes.
Watch the video tutorial here.
Intel - Big Memory, Big Data, and the Semantic Web

"Techniques like MapReduce and NoSQL products based on them are fine for some problems," said Mitch Shults, Mission-Critical Segment Strategist, Intel Data Center Group. "To achieve high performance against meaningful amounts of triplestore data, however, you just can't afford to be traipsing all over the network to pull things together. This result demonstrates the incredible value that affordable large-scale, big-memory server platforms built around the Intel Xeon E7 server platform can deliver for next-generation workloads like triple stores."
For additional information, see here.
Amdocs - "Semantics - the B2C Game Changer" (Video)

Bill Guinn, CTO Product Enablers, Amdocs Product Business Unit, delivered a keynote at the 2011 Semantic Technology Conference in San Francisco. His talk was one of the highlights for anyone interested in how Semantic Technology can be used in enterprise systems.
"I truly believe that semantics can be a game changer in just about any B2C model." - Bill Guinn, Amdocs
Watch the video here.
Brief Highlights

KRSTE.my (Knowledge Resource for Science and Technology Excellence, Malaysia) is an initiative, based on AllegroGraph, by MOSTI and spearheaded by MASTIC to address science and technology issues and challenges faced by the community, the ministry and the country. KRSTE.my is designed to be a Single Point Access Facilities (SPAF) providing intelligent collaborative knowledge management and learning services platform on Science and Technology and Innovation. More info
here
.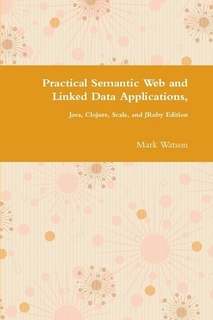 New book: Practical Semantic Web and Linked Data Applications, Java, Clojure, Scala, and JRuby Edition. For more info and to purchase, see here.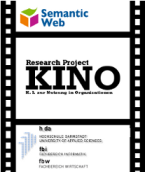 Kino Project: Interdisciplinary research project between the faculties of Business Administration and Computer Science at Hochschule Darmstadt. For more information, see here.

DBpedia Poland is part of an international project DBpedia, and runs on AllegroGraph. For more information, see here.
Recorded past Semantic Technologies Webinars: Recorded Webinars
Visit the AllegroGraph Java Edition Learning Center: Learning Center
Subscribe to Franz RSS feeds: RSS Feeds
Please add me to your newsletter mailing list. We promise never to sell or divulge your email address to anyone. We will only occasionally send you information relevant to our products (about once a month).