Form tab on Options dialog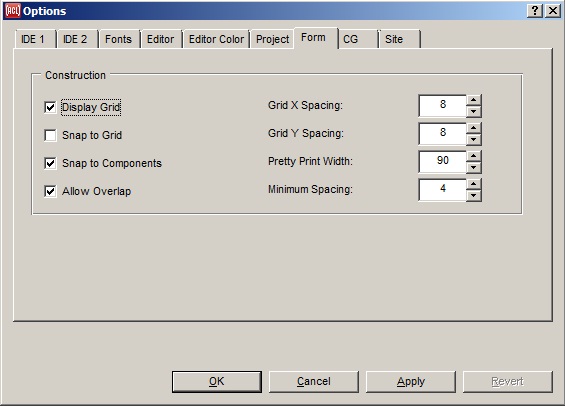 This tab of the Options dialog allows choosing features of forms. A form, recall, is a window used to design other windows. There are four check boxes and four editable text boxes showing numeric values.
---
Copyright (c) 1998-2019, Franz Inc. Oakland, CA., USA. All rights reserved.
This page was not revised from the 8.2 page.
Created 2012.5.30.