Fonts tab on Options dialog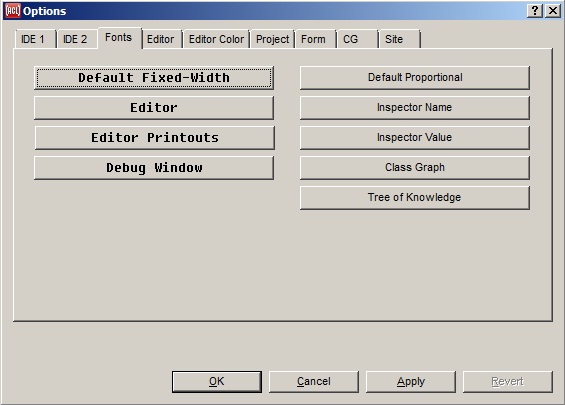 This tab of the Options deals with various IDE default fonts and fonts used by some dialogs, menus, etc.
The affected fonts are:
---
Copyright (c) 1998-2019, Franz Inc. Oakland, CA., USA. All rights reserved.
This page was not revised from the 9.0 page.
Created 2015.5.21.