Franz Tech Corner News
October, 2014
In this issue
AllegroCache v3.0 Now Available!

New features in v3.0
SMP Optimized -- perform simultaneous operations on index btrees
Compressed Indexes -- reduces database size by up to 50%
Regex Cursors -- efficiently match string values against regular expressions
Read the press release here
Read the AllegroCache product page here
Tech Corner Article: Mac OS X 10.10 Update Guidelines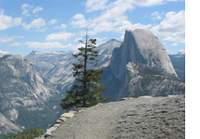 Please review the Tech Corner Articles for guidelines on updating Allegro CL for Yosemite.
Allegro CL 9.0 users simply need to update, as described here in the 9.0 Installation Guide (updating the GTK Framework is automatic once the update has be done in 9.0).
Allegro CL 8.2, The new Yosemite operating system breaks Allegro CL 8.2 (so it will not start at all) and also breaks the previously distributed version of the GTK Framework.
Free Express v9.0, If you are currently running Allegro CL 9.0 Express, you should update prior to installing Mac OS X 10.10. If you have already installed Mac OS X 10.10, please follow instructions in the article. You can also download the recently updated Express version.
Read the Tech Corner articles here, and here
Tech Corner Article: New Allegro CL Express For All Platforms Updated

An updated version of Allegro 9.0 Express (our free version of Allegro CL 9.0) is now available. It has all updates and patches as of October 15, 2014, including all updates necessary to run on MacOS X 10.10.
Express users should download the new version starting from here
Gruff v5.5 - Now Available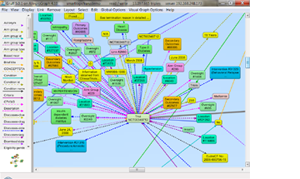 New Features include:
The new command "File | Export Displayed Data As | GML (Graph Modeling Language)" exports the displayed triples along with some graphical information to a GML file, which could then be loaded into other software such as Cytoscape or Gephi to explore the layout algorithms and stylistic options of other graph viewing tools.
"Link | Display Paths Between Two Nodes" will now find paths between every pair of nodes in the group of highlighted nodes when there are highlighted nodes and no selected node. The path lengths are then limited by the new option "Visual Graph Options | Finding Paths Between Nodes | Maximum Path Length for Highlighted Group".
The new user option "Global Options | Include All Predicates as Choices" causes "Global Options | Select Current Predicates" to list all of the predicates that are in the store as choices, rather than listing only the predicate of triples of the nodes that have been browsed so far.
The user option "Global Options | Miscellaneous | Display Graph-Part Reification" now saves its value separately for each store, so that you can turn it on only for stores that contain graph-part reification triples (since searching for them takes significant time). If you have turned this option on, then you will need to turn it on again for the stores that need it.
When browsing the DBPedia SPARQL endpoint, the graphical query view now has a second example, which illustrates nested grouper boxes for UNION and OPTIONAL groups.
The new command "Global Options | Miscellaneous | Remove Old Stores from Options File" allows you to clean out no-longer-used stores from your options file, in case it has grown very large.
In the "Global Options | Namespace Abbreviations" dialog, you can now temporarily comment out some of the mappings by placing a hash/pound/scratch character (#) at the start of the line.
See the full list of new features and improvements in
the release notes
.
AllegroGraph 4.14 Now Available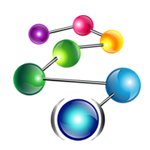 New features include:





Redesigned Query Interface for AGWebView. The interface has enhanced functionality and includes a CANCEL button to easily allow user to cancel uncompleted queries. See notes in the WebView Documentation
AGWebView's SPARQL query user interface now supports query log viewing, query plan inspection and reports additional details about query execution such as query time and warnings
Enhanced auditing and end user security capabilities
See the full list of new features and improvements in the release notes.
Harold Cohen receives the ACM "Distinguished Artist Award for Lifetime Achievement in Digital Art"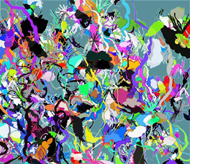 The Distinguished Artist Award is awarded annually to an artist who has created a substantial and important body of work that significantly advances aesthetic content in the field of digital art.






See here for information on the ACM SIGGRAPH Awards.
See here for information on Aaron, the Digital Artist.
YouTube - The Allegro CL and AllegroGraph Channels
Training Schedule

BECOME ALLEGRO CERTIFIED - To obtain your Allegro CL Certification enroll in our LIVE Program which offers developers an opportunity to learn and improve their Lisp programming skills from the comfort of their home or office while interacting with the Franz instructor.
Lisp Programming Series Level I: Basic Lisp Essentials - November 5, 12, and 19
Lisp Programming Series Level II: Specialized Components of Lisp - December 4, 11, and 18
For additional information and to register, see here.
Subscribe to Franz RSS feeds: RSS Feeds
For more information about other Franz products and services, follow us on Twitter - @Franzinc or email - info@franz.com.
Please add me to your newsletter mailing list. We promise never to sell or divulge your email address to anyone. We will only occasionally send you information relevant to our products (about once a month).