Franz Tech Corner News
October, 2011
In this issue
Webcast: MongoGraph - MongoDB Meets the Semantic Web - October 12

Join us - Wednesday, October 12 at 10AM Pacific.
MongoGraph is an effort to bring the Semantic Web to MongoDB developers. We implemented a MongoDB interface to AllegroGraph to give Javascript programmers both Joins and the Semantic Web. JSON objects are automatically translated into triples and both the MongoDB query language and SPARQL work against your objects.
Join us for this webcast to learn more about working on the level of objects instead of individual triples, where an object would be defined as all the triples with the same subject. We'll discuss the simplicity of the MongoDB interface for working with objects and all the properties of an advanced triplestore, in this case joins through SPARQL queries, automatic indexing of all attributes/values, ACID properties all packaged to deliver a simple entry into the world of the Semantic Web.
Watch this recorded webcast here.
Japan Lisp Seminar, November 17 & 18 in Tokyo

Please join us for this year's Japan Lisp Seminar, sponsored by Mathematical Systems Inc. and Franz Inc.

Featuring:

A Lisp Based Framework for Rapid Development and Deployment of Data Intensive Applications - A SaaS model (by Glenn D. House Sr., 2Is Inc.)
Programming Education using Lisp at Kyoto University (by Taiichi Yuasa, Kyoto University)
Meta-Programing and Computational Reflection (by Takuo Watanabe, Tokyo Institute of Technology)
Generating Probability Random Numbers using Common Lisp (by Ryo Fujii, Keio University)
TAOCP Algorithms in Scheme (by Eiiti Wada, IIJ Innovation Institute)
Common Lisp Compiler Macros (by Arthur Lemmens)
See the conference details here.
European Common Lisp Meeting, Amsterdam, October 23

Participants from 20 different countries.
See the
conference web site
for details.
Oil and Gas Industry - Franz and TopQuadrant Join Forces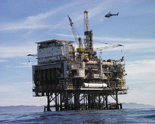 Franz Inc. and TopQuadrant Partner to Deliver Semantic Reporting System for the Oil and Gas Industry. Partnership Powers ReportingHub Solution for operators on the Norwegian Continental Shelf.
Franz Inc., the leading supplier of Graph Database technology, and TopQuadrant Inc., the leader in semantic data integration, have announced their extended partnership to deliver solutions for the Exploration & Production Information Management Association's (EPIM) Reporting Hub.
For the past four years, EPIM has been working with the industry solving its problem of collecting, normalizing, validating, analyzing and reporting data about activities of the North Sea oil and gas drillers. To realize the full potential of the information about $40 billion worth of petroleum produced annually on the Norwegian Continental Shelf, EPIM envisioned the ReportingHub as standards based information-exchange solution.
Read the full press release here.
Practical Semantic Web - Applications, Common Lisp Edition

This new book is intended to be a practical guide for using RDF data in information processing, linked data, and semantic web applications using both the AllegroGraph commercial product and the Sesame open source project.
For additional information and to purchase, see here.
Common Lisp Foundation - New

The Foundation aims to promote the use and development of the Common Lisp programming language.
For additional information, see
here
.
OASIS for the Dept. of Defense - Recorded Webcast

View the recently recorded session conversation and presentation of Mr. Glenn House as he describes the use cases and applications for 2Is' Common Lisp based products.
About 2Is Inc. 2Is designs and develops logistics decision support and Independent Verification and Validation enterprise systems that have demonstrated tens of millions of dollars in reduced total cost of inventory ownership for the military and OEM supply chain. 2Is applications have been proven under multiple DOD Test and Evaluation contracts. 2Is applications are provided to external customers in a Software as a Service (SaaS) model and are served securely over the Internet. The development process is monitored by internal Quality Assurance staff and externally registered and audited to CMMI Level 3 standards.
Watch the video here.
Training Schedule

BECOME ALLEGRO CERTIFIED
- To obtain your Allegro CL Certification enroll in our LIVE Program which offers developers an opportunity to learn and improve their Lisp programming skills from the comfort of their home or office while interacting with the Franz instructor.
Lisp Programming Series Level I: Basic Lisp Essentials - October 12, 19, and 26
Lisp Programming Series Level II: Specialized Components of Lisp - November 2, 9, and 16
For additional information and to register, see here.
Subscribe to Franz RSS feeds: RSS Feeds
For more information about other Franz products and services, follow us on Twitter - @Franzinc or email - info@franz.com.
Please add me to your newsletter mailing list. We promise never to sell or divulge your email address to anyone. We will only occasionally send you information relevant to our products (about once a month).