Lisp Tech Corner News
July, 2015
In this issue
Allegro CL - Beta v10 - Program in process, runs until July 31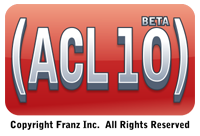 ACL 10.0 New Features

Parallel Global Garbage Collection
New Payback Analysis for optimized Global Garbage Collection
Precise Garbage Collection of stack slots for fast memory recycling
Touchscreen and Alpha blending in Common Graphics
API generator builds Lisp interface functions from information in Java class libraries
Source Level debugging improvements
Plus over 700 enhancements and updates
Users interested in becoming beta testers should contact info@franz.com for more information.
451 Research Group Covers Franz

Franz pitches 'semantic data lakes' to combine linked data and Hadoop
The company might be best known for the semantic Web applications of its AllegroGraph database, but it sees an opportunity to help enterprises make sense of their data stored in Hadoop with what it is calling 'semantic data lakes.'
To read more, see here
Bloor Research Positions AllegroGraph as a "Champion"


May 5, 2015 Franz, Inc., the leading supplier of Semantic Graph Database technology, today announced its flagship product, AllegroGraph, has been named a Champion by Bloor Research in its recent Graph Database Market Update report. AllegroGraph is a high performance Semantic Graph Database that enables analytics by leveraging the W3C industry standards. Graph databases are skyrocketing in popularity and have grown by 400% in the past two years, according to a recent DBMS ranking by DB-Engines...
Join us at the Smart Data and NoSQL Now! Conferences

Franz Inc.'s CEO, Dr. Jans Aasman, will present at the 2015 NoQL Now! conference this August in San Jose, CA. The fifth annual NoSQL Now! Conference is the largest vendor-neutral forum focused on NoSQL (Not Only SQL) technologies. The conference is intended for every enterprise looking for better, faster and cheaper solutions to manage its growing databases and data stores. The topic of his talk will be "Spark and SPARQL for the Intelligent Data Lake".
He will also be presenting at the colocated Smart Data Conference. The Smart Data Conference is designed to accommodate all levels of technical understanding, and brings together emerging disciplines that are focused on more intelligent information gathering and analysis. The topic of his talk will be "Healthcare Analytics with a Smart Data Lake".
Recent Articles about Franz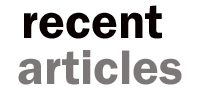 Follow us on Google Plus, Twitter, LinkedIn, and YouTube
Training Schedule

BECOME ALLEGRO CERTIFIED - To obtain your Allegro CL Certification enroll in our LIVE Program which offers developers an opportunity to learn and improve their Lisp programming skills from the comfort of their home or office while interacting with the Franz instructor.
Lisp Programming Series Level I: Basic Lisp Essentials - September 9, 16, and 23
Lisp Programming Series Level II: Specialized Components of Lisp - September 9, 16, and 23
For additional information and to register, see here.
Subscribe to Franz RSS feeds: RSS Feeds
For more information about other Franz products and services, follow us on Twitter - @Franzinc or email - info@franz.com.
Please add me to your newsletter mailing list. We promise never to sell or divulge your email address to anyone. We will only occasionally send you information relevant to our products (about once a month).