AllegroGraph News
March, 2012
In this issue
Webcast: Making Solr Search Smarter using RDF

Join us - Wednesday, March 28th at 10AM Pacific.
Solr has been widely adopted in the Enterprise because it offers powerful full-text search, hit highlighting, faceted search, dynamic clustering, fuzzy search, stemming, ranking, database integration, and rich document (e.g., Word, PDF) handling and much more.
Despite Solr's many capabilities the product does not include the ability to perform semantic search in your files. For example, it does not let you perform queries or reasoning over the objects that are discovered in a document via Entity Extraction. For that you need to marry Solr with an RDF Database to create intelligent text documents. Several of our SemTech customer projects have found this augmentation of Solr with RDF to be a key feature for creating unique capabilities within their product offering.
In our webcast we'll show you some demos of applications that use Solr and an RDF Database to reason over text objects. We'll also provide a short tutorial on how to keep Solr in sync with the RDF Database.
Watch this recorded webcast here.
AllegroGraph v4.5 Now Available - Solr Integration

| | |
| --- | --- |
| AllegroGraph now contains an interface to the Solr search engine for use when creating free text indexes (but users must get and install Solr). See Solr Text Indices for the details. AllegroGraph native free-text indexing is described in Free-text Indices. | |
See all of the new version 4.5 features in the AllegroGraph product description here.
Semantic Technology Conf - San Francisco

San Francisco - June 3 - 7 (Register by 3/29 and save!)
Whether your most pressing issues are strategic, tactical, or, more likely, a complex combination of both, you will benefit from this unique opportunity to explore how semantic solutions and linked data are being embraced throughout companies across a diverse range of disciplines and business categories. The San Francisco Semantic Tech & Business Conference (SemTechBiz) brings together today's industry thought leaders and practitioners to explore the challenges and opportunities jointly impacting both corporate business leaders and technologists. Packed with case studies and real-world perspectives, SemTechBiz offers five comprehensive days of fresh insight and immersive learning from global experts in technology, financial services, insurance, healthcare, publishing, government, automotive and enterprise data.
Join us for Franz's tech talks on Monday, June 4th, Tuesday, June 5th, and Wednesday, June 6th.
For additional conference information, see here.
Oil and Gas Project Goes Live

Semantic Case Study: EPIM ReportingHub
The E&P Information Management Association (EPIM) launched EPIM ReportingHub (ERH), an interesting semantic technology project in the field of oil and gas. According to the project website, ERH is a very flexible knowledgebase for receiving, validating (using NPD's Fact Pages and PCA RDL), storing, analysing, and transmitting reports. The operators shall send XML schemas for DDR, DPR and MPR to ERH and ERH sends DDR and MPR as XML schemas to the NPD/PSA and all three reports as PDF to EPIM's License2Share (L2S). The partners may download all three reports and/or any data from one or more reports through flexible queries. Some parts of ERH will be in operation already in November 2011 and the rest as soon as the authorities and the industry are ready for it. ERH is owned and operated by EPIM.
To read the full case study, see here.
Hosted AllegroGraph on EC2

Create and manage AllegroGraph collections in the cloud.
Easy: No need to buy servers or install software. Scalable: Configure servers with up to 68GB of RAM and 1TB of disk. Quick: Set up your database in minutes.
Watch the video tutorial here.
YouTube - The AllegroGraph Channel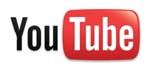 Videos covering AllegroGraph and related technologies.
Visit AllegroGraph's Channel here.
Brief Highlights

SemTech Presentation, Wednesday, June 6: Tactical Semantics: Extracting Situational Knowledge from Voice Transcripts using Ontology-Driven Text Analysis. Dr. Kent D. Bimson, Vice President, Research, Modus Operandi, Inc. View the details
here
.

SemTech Presentation, Wednesday, June 6: Building a Personalized eCommerce Agent: Introducing the Thrive.AI app. Marc C. Hadfield, CTO, Vital AI. View the details here.

SemTech Presentation, Wednesday, June 6: Practical Lessons in Developing an Enterprise-Wide Semantic Application. Craig Hanson, Director, New Products, Vision and architecture, Amdocs. View the details here.

Intel - Big Memory, Big Data, and the Semantic Web. "Techniques like MapReduce and NoSQL products based on them are fine for some problems," said Mitch Shults, Mission-Critical Segment Strategist, Intel Data Center Group. "To achieve high performance against meaningful amounts of triplestore data, however, you just can't afford to be traipsing all over the network to pull things together. This result demonstrates the incredible value that affordable large-scale, big-memory server platforms built around the Intel Xeon E7 server platform can deliver for next-generation workloads like triple stores." For additional information, see here.

Semanticweb.com: What One Trillion Means for the Semantic Web. Mitchell Shults commented on the significance of Franz's recent success loading one trillion triplestores. Shults writes, Triplestores are perfect for making sense out of extremely complex data. However, a triplestore is only useful if massive quantities of information can be loaded, updated and effectively queried in a reasonable amount of time. That is why Franz's Technology announcement is so interesting. Read the rest of the article here.


Amdocs - "Semantics - the B2C Game Changer" (Video): Bill Guinn, CTO Product Enablers, Amdocs Product Business Unit, delivered a keynote at the 2011 Semantic Technology Conference in San Francisco. His talk was one of the highlights for anyone interested in how Semantic Technology can be used in enterprise systems. Watch the video here.

KRSTE.my (Knowledge Resource for Science and Technology Excellence, Malaysia) is an initiative, based on AllegroGraph, by MOSTI and spearheaded by MASTIC to address science and technology issues and challenges faced by the community, the ministry and the country. KRSTE.my is designed to be a Single Point Access Facilities (SPAF) providing intelligent collaborative knowledge management and learning services platform on Science and Technology and Innovation. More info here.
Recorded past Semantic Technologies Webinars: Recorded Webinars
Please add me to your newsletter mailing list. We promise never to sell or divulge your email address to anyone. We will only occasionally send you information relevant to our products (about once a month).