________________________________________________________________
Franz Inc. - News
June
, 2011
________________________________________________________________________
______________________________________________________________________
Free Webcast: AllegroCache - Driving Operational Support (OASIS) for the Department of Defense
10:00 AM Pacific, Wednesday, June 22


Join us for a conversation and presentation with Mr. Glenn House as he describes the use cases and applications for 2Is' Common Lisp based products.

2Is designs and develops logistics decision support and Independent Verification and Validation enterprise systems that have demonstrated tens of millions of dollars in reduced total cost of inventory ownership for the military and OEM supply chain. 2Is applications have been proven under multiple DOD Test and Evaluation contracts. 2Is applications are provided to external customers in a Software as a Service (SaaS) model and are served securely over the Internet. The development process is monitored by internal Quality Assurance staff and externally registered and audited to CMMI Level 3 standards.

Glenn House has successfully architected, designed and implemented numerous enterprise software systems during his 30 year career. Mr. House has repeatedly delivered success as a CEO of several entrepreneurial ventures and has vast expertise in software strategies, deal development, scaling for growth, and raising capital. In addition to his duties and President of 2Is Inc., Mr. House is on the Board of Directors for Paytronix Inc and participates on the Entrepreneur Council, Washington University in St. Louis.
To register for this free webinar
________________________________________________________________

Querying a Trillion Triples - Semantic Technologies Conference

June 5-9 in San Francisco, CA.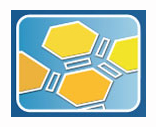 A complex graph database query is a collection of two types of primitive operations: primitives that generate possible solutions and primitives that constrain those solutions by rejecting solutions that are invalid. One approach to a distributed query engine is running each primitive operation in its own process and creating a graph of these processes by linking them together with network streams.

Solutions flow from process to process, some primitives increasing the solution set and some reducing the solution set. Other processes in the graph perform operations on the solution stream such as sorting values or distributing values to database servers holding the best index for the next step. All processes potentially running at the same time if they have work to do. Out of the last process in the graph comes the solution to the query. The concepts we discuss work for SPARQL, Prolog, Common Logic and Social Network Analysis.

Attend SemTech to hear Jans Aasman give this talk. Also, Bill Guinn of Amdocs will be giving a talk on "The Next Generation Consumer Business - Semantically Enabled for Real-Time Intelligence"

Register at the conference website

________________________________________________________________

Gruff v3 - Triplestore Editing, RDFa, Graphical SPARQL


The RDF Browser, Gruff, continues to evolve its feature set with the recent major release of version 3. Some of the exciting new features include Triplestore Editing for Creating and Deleting Triples, Capturing RDFa From Websites, and a Graphical Query View. For more information on these, and many other new features, and to download Gruff, see the Gruff website.


Gruff Website

________________________________________________________________

JavaScript for Stored Procedures


The AllegroGraph RDF server can now be scripted using JavaScript. The easiest way to get started with this is to open a repository in AGWebView and select the 'Script' page from the navigation bar.

Documentation for using JavaScript with an AllegroGraph server



________________________________________________________________
Semantic vs. NoSql Databases: Getting what you want out of a database
Tuesday, May 17, 2011 6:30 PM at Microsoft Research, 1288 Pear Ave.,
Mountain View, CA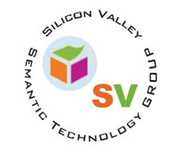 Learn about the distinctions, differences and practical applications of Semantic and NoSql Databases with the people that helped create them! Representing NoSql - Roger Bodamer of 10 Gen. Representing Semantics - Jans Aasman of Franz.

For more information and to join

________________________________________________________________
Recent Database Trade Publication articles


Information Management Newsletter article: "Will Triple Stores Replace Relational Databases?"

Article





database Trends and Applications article, "NoSQL Option: Triplestore Databases"

Article



________________________________________________________________
Brief Highlights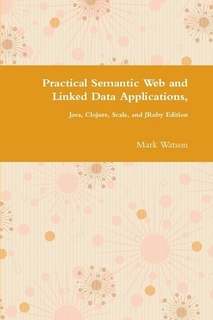 New book: Practical Semantic Web and Linked Data Applications, Java, Clojure, Scala, and JRuby Edition
More info and to purchase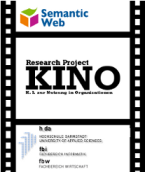 Kino Project: Interdisciplinary research project between the faculties of Business Administration and Computer Science at Hochschule Darmstadt.

Info



Recorded past Semantic Technologies Webinars: Recorded Webinars

Visit the AllegroGraph Java Edition Learning Center: Learning Center

Subscribe to Franz RSS feeds: RSS Feeds