AllegroGraph News
July, 2015
In this issue
Gruff v5.9 Now Available - New Screen Layout Options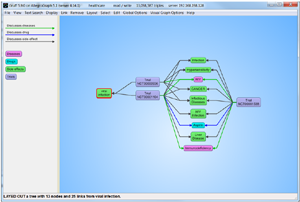 Gruff's new command "Layout | Do Tree Layout from Selected Node" creates a traditional tree layout from the nodes and links that are currently displayed, using the selected node as the arbitrary root node of the tree. The tree is then laid out using the shortest path to each connected node, with cycles in the graph displayed as links to additional parents in the tree. Heuristics similar to kerning are used to reduce the overall breadth of the graph, to reduce the amount of scrolling that's needed.
Several options for it are on the new "Visual Graph Options | Tree Layout Options" child menu. And the new command "Layout | Do Tree-Like Spring Layout" does just that.
For additional information, see the Gruff Documentation
AllegroGraph Container for Docker - Now Available

The AllegroGraph Docker container is now available on Docker Hub.
Docker containers have similar resource isolation and allocation benefits as virtual machines but a different architectural approach allows them to be much more portable and efficient.
Running AllegroGraph in a Docker container on Mac OS X and Windows is as easy as:
Install Boot2Docker/Docker
Install and run AllegroGraph
Install Gruff
Linux users can use the same container, but do not need boot2docker.
To read more, see here
Forrester Research Covers AllegroGraph - "Invest In Graph Databases To Succeed In The Age Of The Customer"

To support the demands of the digital business, enterprise architects must consider how best to link large volumes of complex, siloed data. Linking a few data sources is often simple, but to do so with significant amounts of heterogeneous data requires a radically new approach.
Graph databases are a powerful optimized technology that link billions of pieces of connected data to help create new sources of value for customers and increase operational agility for customer service. After all, customers are people - and people are shaped by their relationships. Because graph databases track connections among entities and offer links to get more detailed information, they are well-suited for scenarios in which relationships are important, such as cybersecurity, social network analysis, eCommerce recommendations, dependence analysis, and predictive analytics.
To read more, see here
451 Research Group Covers Franz

Franz pitches 'semantic data lakes' to combine linked data and Hadoop
The company might be best known for the semantic Web applications of its AllegroGraph database, but it sees an opportunity to help enterprises make sense of their data stored in Hadoop with what it is calling 'semantic data lakes.'
To read more, see here
Bloor Research Positions AllegroGraph as a "Champion"


May 5, 2015 Franz, Inc., the leading supplier of Semantic Graph Database technology, today announced its flagship product, AllegroGraph, has been named a Champion by Bloor Research in its recent Graph Database Market Update report. AllegroGraph is a high performance Semantic Graph Database that enables analytics by leveraging the W3C industry standards. Graph databases are skyrocketing in popularity and have grown by 400% in the past two years, according to a recent DBMS ranking by DB-Engines...
Join us at the Smart Data and NoSQL Now! Conferences

Franz Inc.'s CEO, Dr. Jans Aasman, will present at the 2015 NoQL Now! conference this August in San Jose, CA. The fifth annual NoSQL Now! Conference is the largest vendor-neutral forum focused on NoSQL (Not Only SQL) technologies. The conference is intended for every enterprise looking for better, faster and cheaper solutions to manage its growing databases and data stores. The topic of his talk will be "Spark and SPARQL for the Intelligent Data Lake".
He will also be presenting at the colocated Smart Data Conference. The Smart Data Conference is designed to accommodate all levels of technical understanding, and brings together emerging disciplines that are focused on more intelligent information gathering and analysis. The topic of his talk will be "Healthcare Analytics with a Smart Data Lake".
Recent Articles about Franz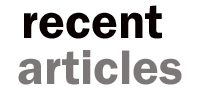 Recorded Webcast: Maximizing New Multi-dimensional Indexing for Complex Location Aware Applications with AllegroGraph v5.0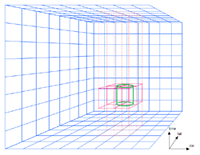 With the recent release of AllegroGraph v5.0's unique multi-dimensional indexing capabilities, Data Scientists are better able to answer complex, real world questions which today require the fusion of data in many dimensions.
AllegroGraph was the first Graph Database to offer advanced temporal and geospatial libraries. With this latest release, AllegroGraph again leads the industry in advanced event based data processing for customers in healthcare, telecom, agriculture, financial and intelligence applications. Although the industries are diverse, these AllegroGraph customers are driven by a common need to better answer complex, real world questions which today require the fusion of data in many dimensions.
Join us for this webcast to learn more about optimizing multidimensional queries like the following:

| | |
| --- | --- |
| | Which geographic areas with an altitude greater than 500m and less than 2500m had a reduction in crop yield in August and which also had high humidity for at least 5 consecutive days in the month of April. |
To watch this webinar, see here.
Follow us on Google Plus, Twitter, LinkedIn, and YouTube
Brief Customer and News Highlights

We are Hiring! See here


2015 HiMSS Conference, Intel's Healthcare Panel, Parsa Mirhaji, MD, PhD, the Director of Clinical Research Informatics at the Montefiore Medical Center discusses their Semantic Data Lake and technical partnerships with Intel and Franz Inc. and Intel - Cisco presenting Franz's Semantic Data Lake Analytics at HIMSS 2015

Big Data Quarterly article: How Semantics Can Take Graph Databases to New Levels The recent increase in the popularity of property graph databases is well-founded, as they fulfill a real need. But as usage continues to ramp up, the limitations of traditional property graph systems can become a roadblock. Read the full article here.

New! AllegroGraph and Semantic Web White Papers





Bloor Research Positions AllegroGraph as a "Champion". Click on the image to enlarge.





Franz was named as one of 21 NoSQL Innovators to Look for in 2020, in a post on The Wikibon technology research and advisory website because of its flagship RDF and Graph Database product, AllegroGraph.

Gartner Names Semantic Technologies To Its Top Technology Trends Impacting Information Infrastructure in 2013. Semantic technologies have made it to Gartner's list of the top technology trends that will impact information infrastructure this year. Read the full article here.

Graph databases, like AllegroGraph, are one of the new technologies encouraging a rapid re-thinking of the analytics landscape. By tracking relationships - in a network of people, organizations, events and data - and applying reasoning (inference) to the data and connections, powerful new answers and insights are enabled...
Wolters Kluwer Presentation: "How does Linked Open Data change the Publishing Landscape?"

Recorded Webcast - Haystax presents: Advanced Analytic Techniques for Insider Threat Detection

The Malaysian State of Sabah's Biodiversity Center's (SaBC) is using AllegroGraph to run the Sabah Biodiversity Integrated Information System (SaBIIS) AllegroGraph is the centralized RDF database used to integrate and store biodiversity data coming from more than 20 organizations that collect specimen data in different formats and schemas.
Read the press release
here
.

KRSTE.my (Knowledge Resource for Science and Technology Excellence, Malaysia) is an initiative, based on AllegroGraph, by MOSTI and spearheaded by MASTIC to address science and technology issues and challenges faced by the community, the ministry and the country. KRSTE.my is designed to be a Single Point Access Facilities (SPAF) providing intelligent collaborative knowledge management and learning services platform on Science and Technology and Innovation. More info here.

University of Texas Health Science Center at Houston presentation - Use of Natural Language Processing in Enterprise Terminology Development

Information Management article - Why Data Lakes Require Semantics

Inside Analysis article - Events that Change the World

Datanami article - Multi-Dimensional Graph Data Opens the Door to New Applications

Datanami article - Hadoop, Triple Stores, and the Semantic Data Lake
Recorded past Semantic Technologies Webinars: Recorded Webinars
Please add me to your newsletter mailing list. We promise never to sell or divulge your email address to anyone. We will only occasionally send you information relevant to our products (about once a month).