AllegroGraph News
February, 2012
In this issue
Webcast: Javascript - The Key to Successful SemWeb Deployments

Join us - Tuesday, Februrary 14th at 10AM Pacific.
Semantic Web databases need a scripting language for server side programming. We will demonstrate that Javascript has all the power and flexibility to be such a language. In addition we'll show how scripts and queries can be turned into named web services.
During this presentation we will demonstrate our Javascript compiler and a Javascript library that can perform all the basic handling of RDF quads, indices, and databases. This server side Javascript can also include SPARQL and Prolog and has rich functionality for temporal and spatial functions and can be used to write graph based algorithms that will work at server speed.
Watch this recorded webcast here.
InfoQ Interview - Bringing Semantic Web Features to MongoDB Developers

Franz has implemented a MongoDB interface to AllegroGraph database to give Javascript programmers both joins and the semantic web capabilities. Using this approach JSON objects are automatically translated into triples and both the MongoDB query language and SPARQL work against these objects. Another goal of MongoGraph is to make the freetext engine of their graph database as easy to search as Solr/Lucene.
Read the full article here.
CSHALS Conference - Semantics in Healthcare and Life Sciences

Boston - February 22 - 24
CSHALS is the premier annual event focused on the use of semantic technologies in the pharmaceutical industry, including hospitals/healthcare institutions and academic research labs. With an expanded scope that includes the emerging field of data science, CSHALS is the place to be in 2012! Topics covered by CSHALS 2012 span the continuum between standards development and big data workflows - the scope between Life Science data representation and its analysis.
Join us for Franz's tech talk on February 23
For additional conference information, see here.
SPIN support in AllegroGraph

SPIN provides a representation for rules and constraints using SPARQL allowing customers to:
Encode SPARQL queries in RDF (i.e., as triples)
Use SPARQL to define rules and constraints
Use SPARQL to define new functions that can be used as filters and in binding expressions.
Store reusable SPARQL queries as templates
Use SPARQL to define magic properties that extend query pattern matching semantics beyond simple subgraph pattern matching.
For additional information, see here.
Oil and Gas Industry - Franz and TopQuadrant Join Forces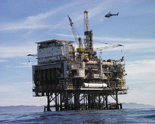 Franz Inc., the leading supplier of Graph Database technology, and TopQuadrant Inc., the leader in semantic data integration, have announced their extended partnership to deliver solutions for the Exploration & Production Information Management Associationҳ (EPIM) Reporting Hub.
For the past four years, EPIM has been working with the industry solving its problem of collecting, normalizing, validating, analyzing and reporting data about activities of the North Sea oil and gas drillers. To realize the full potential of the information about $40 billion worth of petroleum produced annually on the Norwegian Continental Shelf, EPIM envisioned the ReportingHub as standards based information-exchange solution.
Read the full press release here.
Gruff, Graph Browser - New Release

Gruff, the graphical interface to AllegroGraph adds new functionality with this 3.1.14 release.
Control Gruff from external applications.
Store-editing in the graph view. Triples can now be created, reversed, and deleted in the graph view, as well as in the table view.
Reification support in the graph view. The graph view now displays reification intuitively by drawing a link line from a reifying subject node directly to the middle of the link line for the triple that it reifies.
Connect a Windows or Mac Gruff to your Hosted - AllegroGraph on EC2.
See the full list of new features and improvements here.
Brief Highlights

EC2 Hosted AllegroGraph - One Click DB Start. Create and manage AllegroGraph collections in the cloud. Easy: No need to buy servers or install software. Scalable: Configure servers with up to 68GB of RAM and 1TB of disk. Quick: Set up your database in minutes. Watch the video tutorial
here
.

Intel - Big Memory, Big Data, and the Semantic Web. "Techniques like MapReduce and NoSQL products based on them are fine for some problems," said Mitch Shults, Mission-Critical Segment Strategist, Intel Data Center Group. "To achieve high performance against meaningful amounts of triplestore data, however, you just can't afford to be traipsing all over the network to pull things together. This result demonstrates the incredible value that affordable large-scale, big-memory server platforms built around the Intel Xeon E7 server platform can deliver for next-generation workloads like triple stores." For additional information, see here.

Semanticweb.com: What One Trillion Means for the Semantic Web. Mitchell Shults commented on the significance of Franz's recent success loading one trillion triplestores. Shults writes, Triplestores are perfect for making sense out of extremely complex data. However, a triplestore is only useful if massive quantities of information can be loaded, updated and effectively queried in a reasonable amount of time. That is why Franz's Technology announcement is so interesting. Read the rest of the article here.


Amdocs - "Semantics - the B2C Game Changer" (Video): Bill Guinn, CTO Product Enablers, Amdocs Product Business Unit, delivered a keynote at the 2011 Semantic Technology Conference in San Francisco. His talk was one of the highlights for anyone interested in how Semantic Technology can be used in enterprise systems. Watch the video here.

KRSTE.my (Knowledge Resource for Science and Technology Excellence, Malaysia) is an initiative, based on AllegroGraph, by MOSTI and spearheaded by MASTIC to address science and technology issues and challenges faced by the community, the ministry and the country. KRSTE.my is designed to be a Single Point Access Facilities (SPAF) providing intelligent collaborative knowledge management and learning services platform on Science and Technology and Innovation. More info here.
Recorded past Semantic Technologies Webinars: Recorded Webinars
Please add me to your newsletter mailing list. We promise never to sell or divulge your email address to anyone. We will only occasionally send you information relevant to our products (about once a month).