Jans Aasman Bio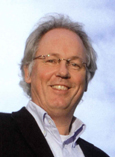 LinkedIn URL
www.linkedin.com/pub/dir/jans/aasman
Wikipedia page
en.wikipedia.org/wiki/Jans_Aasman
Jans Aasman is a Ph.D. psychologist and expert in the Cognitive Science - as well as CEO of Franz.com, an early innovator in Artificial Intelligence and provider of Semantic Graph Databases and Analytics. As both a scientist and CEO, Dr. Aasman continues to break ground in the areas of Artificial Intelligence and Semantic Databases as he works hand-in-hand with organizations such as Montefiore Medical Center, Blue Cross/Blue Shield, Siemens, Merck, Pfizer, Wells Fargo, BAE Systems as well as US and Foreign governments.
Dr. Aasman is a frequent speaker within the Semantic technology industry and has authored multiple research papers, bylines and is one of 15 CEOs interviewed in a new book, "Startup Best Practices."
Dr. Aasman spent a large part of his professional life in telecommunications research, specializing in applied Artificial Intelligence projects and intelligent user interfaces. He gathered patents in the areas of speech technology, multimodal user interaction, recommendation engines while developing precursor technology for the iPad and Siri from 1995 to 2004. He was also a part-time professor in the Industrial Design department of the Technical University of Delft.
Before joining Franz Inc. in 2004, Dr. Aasman's experience included the following:
KPN Research, the research lab of the major Dutch telecommunication company.
Tenured Professor in Industrial Design at the Technical University of Delft. Title of the chair: Informational Ergonomics of Telematics and Intelligent Products.
Carnegie Mellon University. Visiting Scientist at the Computer Science Department of Prof. Dr. Allan Newell.
Researcher at the Traffic Research Center of the University of Groningen (The Netherlands).
Experimental and cognitive psychology at the University of Groningen, specialization: Psychophysiology, Cognitive Psychology.
Articles
Speeches
Patents
Communication system employing a personal assistant server and a personal assistant terminal
US 7397912 B2
Method for creating a scalable graph database
US 7890518 B2
Method for creating a scalable graph database using coordinate data elements
US 8244772 B2
Method and device for information selection
EP 1322095 A2
Method, system and agent for transmitting information over a communication network
WO 2003055168 A3
Method and system for finding the position of mobile terminals
WO 2001028272 A1
Communication system
WO 2001086928 A1
User terminal
WO 1999060466 A1
Method of and a system for creating a button type bookmark in a web browser
US 20030135820 A